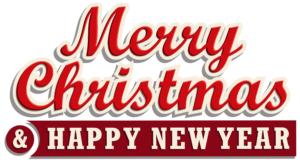 Half Day/Winter Break
This Friday, December 22, 2017, will be a half day for all Burke students.  ALL students will release at 12:00 p.m.
There will be no school for all Burke students for two weeks starting Monday, December 25, 2016 through Friday, January 5, 2018.
School will resume on Monday, January 8, 2018.  We look forward to seeing students again after the break.  We hope that all students and families enjoy their break and have a very Merry Christmas and a Happy New Year!
Medio día/vacaciones
Este viernes, 22 de diciembre de 2017, será un medio día para todos los estudiantes de Burke. TODOS los estudiantes saldran a las 12:00 p.m. No habrá escuela para todos los estudiantes de Burke durante dos semanas a partir de lunes, 25 de diciembre de 2017, a través de 5 de enero de 2018.
Clases resumen el lunes, 8 de Enero del 2018. Estamos deseosos por ver a los estudiantes de nuevo despues del descanso. Esperamos que todos los estudiantes y sus familias disfruten de sus vacaciones y tengan una Feliz Navidad y un Feliz Año nuevo!