Burke Basic School is a Mesa Arizona Charter School dedicated to providing a learning environment that will improve pupil achievement in the basic skills. Our commitment is to have a teacher in every classroom who cares that every student learns, grows, and experiences success every day. We take responsibility for and are accountable for the progress of each student. Most of our students move two grade levels per year in reading, spelling and math.
Kindergarten through 6th grade
Phonics-based reading and spelling
A proven, successful curriculum
Traditional American History
A safe, disciplined environment
Caring, nurturing teachers
A tuition-free charter school
Reading
The original 1836 version of the fabled reading instruction books which for three-quarters of a century were used by four-fifths of all American school children.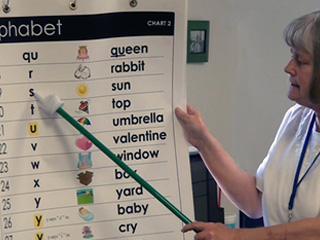 Phonics
We have an intensive, "phonics first" reading program, beginning in kindergarten.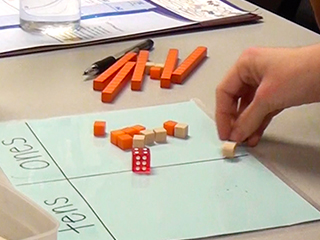 Math
Explicit and systematic instruction refers to the direct teaching of academic concepts and skills in a clearly defined sequence designed to grow over the course of the year and from grade to grade.
"My child likes participating with the flag in morning assembly. I like the way my children feel included in their school"
"Everyone there cares about each and every student"
"The teachers actually teach. I love that my daughter gets personal help and attention."
"I love the uniforms and academic difficulty. My child is learning harder work than kids in public school."
Burke Basic School
131 E. Southern Ave, Mesa, AZ 85234
Phone (480) 964-4602 –  Fax (480) 964-6566